9 Ways You're Hurting Your Local Google My Business Listing
Learn how to make sure your business is being represented the right way online by reading this article and implementing the advice from these nine ways to hurt your Google My Business (GMB) listing.
This blog post will detail the top nine ways that you may be hurting your Google Maps listing. From not having enough photos to incorrect contact information, there are many things that can cause a business owner to fail at getting their business found on Map listings.
Learn how to make sure your business is being represented the right way online by reading this article and implementing the advice from these ten ways to hurt your GMB listing.
Number One: Not Having Enough Photos
A GMB listing will only display up to four photos. If you don't have any images, your business won't show up anywhere on Google Maps and can be missed by customers searching for the best places in an area. Be sure to upload at least two high-quality pictures of your storefront or interior so that potential clients know what they're getting into when they visit your store.
Number Two: Insufficient Address Information Number Three: Using a Generic Description of Your Business
You should make sure that your address is clear and use the correct city, state, and zip code. Don't forget to include a phone number in case customers need to contact you for any reason (and be sure that it's an accurate number!). Using a generic description such as "Best Pizza Place" may attract potential clients but won't differentiate your business from other pizza restaurants in the area.
Number Three: Incorrect Phone Number
You should always use the correct phone number for your business when creating a GMB listing. If you're in the process of moving and don't yet have an updated number, it's best to remove your Google Maps listing until you can provide accurate contact information.
Number Four: Not Responding to Reviews Promptly
Google reviews are a great way to let customers know how you're doing. When somebody leaves a review, it's important to reply promptly and thank them for taking the time. Not responding can lead potential clients in the wrong direction or could leave a bad impression when they see that nobody from your business has responded to their comment.
Number Five: Being in a Low-Quality Location (e.g., Near an Airport)
Complaints from airport noise, excessive traffic, or a poor location are likely to show up when potential clients search for your business. If you're in an undesirable area but don't want to move locations, be sure that you have the right tools on hand so that customers can find out about your indoor events and other ways they could visit with ease.
Number Six: No Website Address or URL Provided on Business Profile
It's important to make sure that your business has a website address and URL displayed prominently on the GMB listing. Potential clients may not be ready to purchase something from you just yet, but they might enjoy browsing your site or getting in touch with you for information about store hours.
Number Seven: Incorrect Hours of Operation on Business Profile
If you're open during different hours than what is shown on your GMB listing, it's important to update them as soon as possible. Potential customers may think the business is closed when they go to visit and then leave frustrated because of this erroneous information.
Number Eight: Lacking Social Media Presence and Online Reviews
If you don't have a social media presence or reviews online, potential clients won't know if your business is worth visiting. If you're looking for new customers and want to get discovered on Google Maps, be sure that others can find out about how great your company is by searching the web.
Number Nine: Having a Poor Business Description
If you don't fill out your business description, Google will provide a generic one for the GMB listing. You want to make sure that this information is accurate and highlights what makes your company stand out from others in its category.
There are many things that you can do to improve your Google Maps Business Listing and make sure that potential clients know about the great products or services you offer. The most important thing is not to skip any of these steps! If you're looking for more information on how to get started, we have a helpful blog post with additional tips feel free to reach out if you want help making changes or need some advice in growing your business through digital marketing strategies such as SEO or paid advertising campaigns using Adwords PPC (Pay Per Click). Our team has experience working with companies from all different industries and would be happy to partner with yours.
Let's Get Started On The Strategy For Your Ideal Online Presence
Web Design
Strengthen your online visibility with responsive, mobile-optimized websites that customers and search engines love.
Digital Advertising
The extra boost to get you in front of your ideal customers fast. AKA Search Engine Marketing or PPC.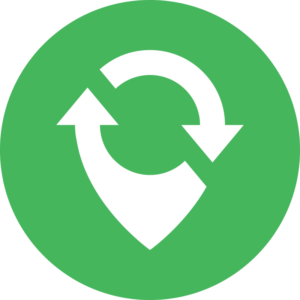 Listing Management
Claim, update, and fix business listings across 300 directories and websites that control local search.
Reputation Management
Monitor and manage all aspects of your online reputation, including listings, reviews, mentions and more.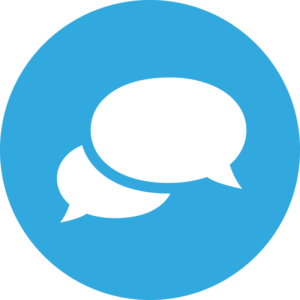 Social Marketing
Grow your fanbase on social media, find real-time leads and share relevant content across all of your social channels.