Local SEO – Local Business Marketing
is an essential aspect of your online presence. We have over 12 years experience in SEO for local businesses and provide customized solutions
What does that even mean?
Local SEO is the process of optimizing a local businesses' online presence to rank higher on SERPs (search engine results pages). Do you know how your business looks to Google? 
Our Free Online Performance Snapshot is backed by Google and will show you exactly how all aspects of your online presence are rated by Google.  The higher your rating the more Google and other search engines will rank your site and/or business listings/profiles and the more people will find you. 
Our Local Listing tools will give you a headstart on your local SEO by building, distributing and syncing your business listing major listing sites and generate hundreds of citations. 
With our Reputation Management Tool and our Customer Voice Tool, you have the power to request, respond to and monitor reviews for all your listings online in one place.
We will build a strategy for localized website content and blog articles to keep your site relevant and up-to-date for your potential customers and provide the value they seek.
"On a broad scale, I see SEO becoming a normalized marketing tactic, the same way TV, radio, and print are traditionally thought of as marketing tactics."
– Duane Forrester, Senior Product Manager, Bing
Local Listings
With our Listing Builder, you can establish accurate business listings across the web and increase your chances of getting found in local search. Packed with four powerful presence management tools—Google Insights, Listing Sync, Listing Distribution and My Listing—Listing Builder is the most comprehensive business listing solution on the market.
Google Insights
We empower you to see how your business is performing on Google Search and Maps. Google Insights in our Listing Builder provides you with a valuable glimpse of your customer activity, including:
How customers find your listing
Where customers find you on Google
What customers do once they find your listing
Listing Sync
Accurate business listings help search engines and consumers find local businesses online. Listing Sync gives you one place to create and sustain accurate business listings across an established network of over 70 listing sites. With Listing Sync you can:
Sync to Google, Facebook, and Twitter for no extra charge.
Generate and fix business listings with one click.
Make unlimited updates from one place.
Protect listings from changes by third parties.
Listing Distribution
With Listing Distribution, you can monitor the accuracy of your listings on the four data aggregators—Factual, Acxiom, Infogroup, and Neustar/Localeze—that are referenced by over 300 sites. We have a premium version of Listing Distribution, where you can build accurate business listings on the four major data aggregators.
Improve the likelihood that potential customers find your
business in local search.
Generate hundreds of online citations.
Fix inaccurate business info at the root of the problem.
My Listing
With My Listing, you can easily create a mobile-responsive business listing that is optimized for local search.
Drive more traffic to your website.
Display your store hours and contact info so it'll be easier for people to find your business.
Design and share coupons to generate revenue
Reputation Management
One place to request, respond to and monitor your reviews from all online sources.
of consumers now read online reviews
Customer Voice
Allows a business to keep their reviews up to date by requesting reviews from their customers.
Review Monitoring
Monitor all reviews in one convienient dashboard. See analytics and data to help you stay informed.
Reputation Management Pro
Track every aspect of your online reputation, such as business listings, customer reviews, and online word-of-mouth on important sources. Easily respond to reviews, answer questions and track mentions all in one place.
What does website content have to do with Local SEO? Well, a lot actually.  SEO is all about search engines trying to the absolute most relevant and useful results at the top of the results page. 
So, if you want your site pages to rank high, you must have relevant and useful (loved by visitors) content for the keyword that they search.  When you are a local business, this means localized content. 
We create a strategy to get your website content optimized for both context relevancy and geographic relevancy so your potential customers in your area will be able to find you and you won't attract visitors in completely irrelevant areas. 
Web Design
Strengthen your online visibility with responsive, mobile-optimized websites that customers and search engines love.
Digital Advertising
The extra boost to get you in front of your ideal customers fast. AKA Search Engine Marketing or PPC.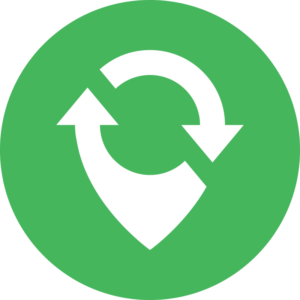 Listing Management
Claim, update, and fix business listings across 300 directories and websites that control local search.
Reputation Management
Monitor and manage all aspects of your online reputation, including listings, reviews, mentions and more.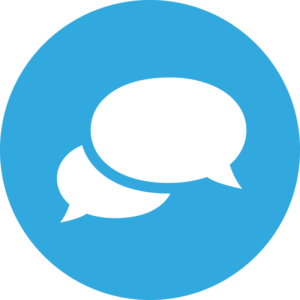 Social Marketing
Grow your fanbase on social media, find real-time leads and share relevant content across all of your social channels.
Let's See Where Your Online Presence Can Improve...
The Latest In Online Marketing
Interested in learning more?  Read our articles with helpful tips and tricks for online marketing.