Finally a Website Development Company That Does It All
Website Design & Development
We, at Alignment Online Marketing, share in the pride of your website. Your site is our site, and it receives as much love and attention as our own. Anyone can take a set of website specs and build what is on the blueprint. But we take those specs, and we optimize. We are a different kind of website development company and your business will benefit from this.
We provide our clients with a full array of online marketing services, customized to their unique business. Our clients don't need to go shopping around for a website design company as well as an SEO company and a PPC company, we do it all and taylor a monthly service strategy to your business.
In addition to designing and developing a great website, we never stop making your site better. And we build your site the right way, from the ground up, with clean code for performance, and ideally positioned for optimal SEO.
We begin by learning about you and your business.
What does your company stand for?

What makes you tick?
This important step lays the groundwork for the whole process and the outcome of what we will deliver.
Planning Your Website Design
Our team pools our ideas and comes up with some ideas on how to implement your vision.
We sit down, put pen to paper, and come up with what works for you. After getting your approval, we are ready to start the fun stuff.
Website Design and Development
These are two distinct stages that we have found must go hand in hand. In translating the ideas on paper into the digital world, new ideas on how to optimize the user experience crop up all the time. This is a very fluid process that we like our clients to be as involved (or not) as they would like to be.
 Great Website Design is a Process
CONTENT GENERATION
We're not the first to admit it, but content is king. We know it, that's why we start all our projects with good SEO and content delivery in mind. Google loves good content, and more importantly visitors love good content. Our expert team analyzes the type, quality, and quantity needed to bring your message online.
SEO
Once the pages are developed, and the content set, are run back through the whole site making sure good SEO practices have been implemented across the board.
QUALITY CONTROL
As we said, your site is our site. We want it to look and function as best as it can. Before any site is let out the door, our staff run through a six-step quality control process to make sure we dot our i's and cross our t's.
LAUNCH
This is the fun day. Everything has come together and we get to release our joint effort out into the world. But the work is not done. We've only just begun. As soon as the site is in the public, that is where we begin our next set of optimizations: conversion tracking and ongoing maintenance.
We love to optimize. But what does that mean? Good SEO practices require constant attention to details and fine tuning. The moment you stop pushing your website and marketing efforts forward is the moment your results will fade.
By tracking how users interact with your site, we can best determine what works, and what does not. We can figure out how to increase traffic, and at the end of the day, how to drive more leads to your doorstep. Afterall, what we aim to accomplish is making you successful.
By never losing site of what drives you, we constantly are looking for ways to help your marketing efforts move the ball forward.
Web Design
Strengthen your online visibility with responsive, mobile-optimized websites that customers and search engines love.
Digital Advertising
The extra boost to get you in front of your ideal customers fast. AKA Search Engine Marketing or PPC.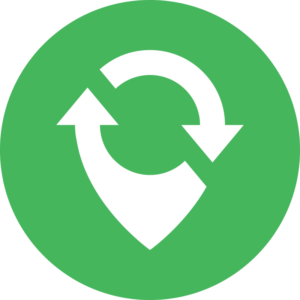 Listing Management
Claim, update, and fix business listings across 300 directories and websites that control local search.
Reputation Management
Monitor and manage all aspects of your online reputation, including listings, reviews, mentions and more.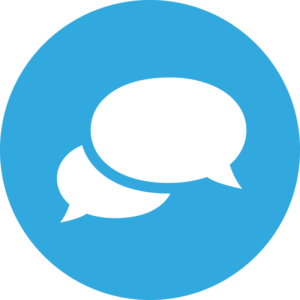 Social Marketing
Grow your fanbase on social media, find real-time leads and share relevant content across all of your social channels.
Let's See Where Your Online Presence Can Improve...
The Latest In Online Marketing
Interested in learning more?  Read our articles with helpful tips and tricks for online marketing.